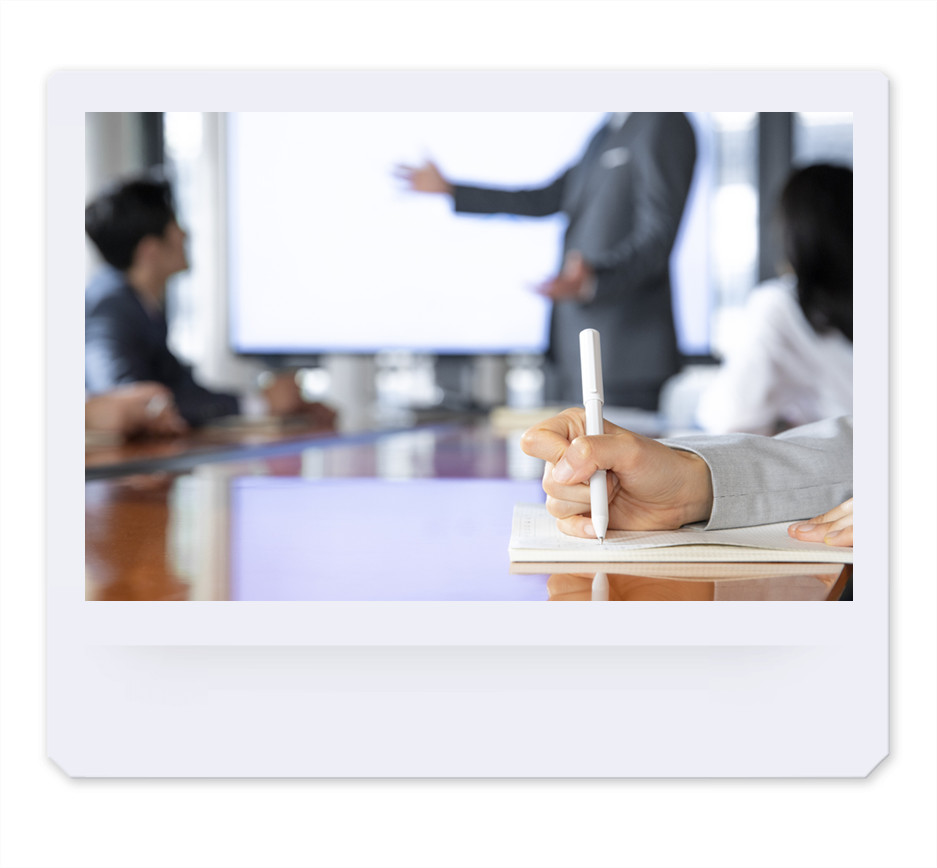 Guangzhou, China—TCRCure today announced that the Company and leading physicians from Shanghai Fudan University Cancer Center co-hosted a meeting with prospective clinical trial investigators at Shanghai. The Company and investigators from Shanghai Fudan University Cancer Center presented plans for Phase I/II Clinical Trial aiming to provide clinical meaningful benefit to cervical cancer patients who failed all the available standard of care treatment. Shanghai Fudan University Cancer Center will serve as the lead trial site for the study, there will be about 30 top level cancer centers from China involved in this trial.

A group of invited key investigators attended TC-E202 investigators meeting, including Prof. Wu Xiaohua and his faculty members from Gynecologic Oncology, Prof. Zhangjian and his faculty member from Fudan Oncology Phase I Unit.

"It was a great privilege to hear positive feedback from such an esteemed group of leading medical Oncologists, and we look forward to working with Fudan investigators and team to make a real contribution for Chinese cervical cancer patients through this clinical trial," stated Dr Su Zhenpo, TCRCure's President & CEO.

As a world first anti-PD-1 antibody armed HPV TCR-T, TC-E202 encodes HPV16 E6 TCR and the variable region fragments of anti-PD-1 simultaneously. After viral transfections, T cells are able to express HPV16 E6 TCR and deliver anti-PD-1 at the same time. After TC-E202 is injected into patients, TCR expressed on the surface of modified T cells can effectively recognize tumor antigen HPV16 E6 of cervical cancer. When T cells are activated by such tumor antigen, they can kill tumor cells. Meanwhile, the modified T cells can also secrete PD-1 single-chain antibody, which can effectively eliminate the inhibition of tumor microenvironment, thus increasing the infiltration of T cells and enhancing the efficacy of TC-E202 on solid tumors.

About Prof Wu Xiaohua
Professor Wu Xiaohua is MD, Ph.D., Chief physician, professor and PhD., supervisor of Oncology of Fudan University Shanghai Cancer Center, Shanghai, China. As the chairman and chief expert of the multidisciplinary team in Gynecologic Oncology, he dedicated in both clinical, and fundamental research for decades. He has published more than 100 SCI articles in Annals of Oncology, Molecular Cancer, Cancer Research, Clinical Cancer Research, Oncogene, BJOG: An International Journal of Obstetrics and Gynaecology, Gynecologic Oncology, European Journal of Cancer, Journal of Gynecologic Oncology, etc. He served as the member of the editorial board of Cancer Medicine, Journal of Gynecologic Oncology, International Journal of Gynecological Cancer, Chinese Journal of Gynecology and Obstetrics, Chinese Journal of Clinical Anatomy, etc. He presided or participated in over a number of national natural resources funds and served as the research backbone of a large number of significant research projects of the Ministry of Science and Technology. He also served as the President of Chinese Gynecological Cancer Society (CGCS), Chinese Anti-cancer Association (CACA), and the designated member of Council of Chinese Society of Clinical Oncology (CSCO), Education Committee of IGCS (International Gynecologic Cancer Society), International Committee of SGO (Society of Gynecological Oncologists), etc. He was assigned as the adjunct professor of Northwestern University, Feinberg School of Medicine, Department of Obstetrics and Gynecology, USA. Professor Wu achieved the title of Outstanding academic leaders in Shanghai and Leading medical talents in Shanghai. He also won the first prize of Shanghai Anti-Cancer Association, the third prize of Chinese Medical Science and Technology Award.


About Prof. Zhang Jian
Fudan University Shanghai Cancer Center (FUSCC), Shanghai, China
Prof. Jian Zhang presently serves as the Director of Phase I Clinical Trial Center in FUSCC; Chairmen of Cooperative Oncology Group Along the Yangtze River(YCOG); Chairmen of Breast Cancer Study Group Along the Yangtze River(YBCSG); Chairman Designate of Committee of Anit-tumor Drug Clinical Trials of Shanghai Anti-cancer Association; Standing Committee Member of Breast Cancer Society, Chinese Anti-Cancer Association; Committee Member of Breast Cancer Society, Chinese Society of Clinical Oncology; Part-time reviewer of NMPA. Prof. Zhang engages in clinical/translational research for metastatic breast cancer and phase I clinical trial. Prof. Zhang has been a clinical fellow in START phase I clinical center (San Antonio) in 2011, completed Global Clinical Scholar Research Training(GCSRT) program in Harvard University. He has published more than 40 papers included by SCI (such as Lancet Oncol, Ann Oncol, Clin Cancer Res) as the first/co-first/corresponding author within the field of breast cancer research. Prof. Zhang has been awarded with Prize of Medical Science and Technology Progress of Shanghai Government.

---
---

About TCRCure Biopharma Ltd.
TCRCure, founded in 2016 and focusing on the innovative R & D and industrialization of immuno-cell therapy in cancer treatment, successfully establishes AI high-throughput single cell and TCR target screening platform, industrialized and clinical-standard viral transgene vector production platform, CHECK-T, TURBO-T, NK cell construction platform, clinical immune-surveillance and immune-PK/PD big data analysis and evaluation platform to leverage the rolling development of CAR-T, TCT-T and NK cell therapy product and aim to reduce the mortality, and recurrence rate caused by tumors, and also improve the cure rate of patients During the past five years, more than a dozen product pipelines have entered clinical stage, the main conditions including gynecological cancer, head and neck cancer, respiratory tract neoplasm and gastrointestinal cancer.

TCRCure is established by a high-level team, with its scientific founder Dr. Qijing Li, immunologist and professor with tenure in Duke University and Dr. Pin Wang, professor of viral and immuno-engineering with tenure in University of Southern California. Scientific consultant team includes Dr. Mark Davis, member of National Academy of Engineering and discoverer of TCR gene and Dr. Xiaofan Wu, cancer biologist and member of Chinese Academy of Engineering. TCRCure has over 150 employees globally, including a scientific team from Peking University, Stanford University, Duke University, California Institute of Technology and Harvard University. The core team of management comes from international pharmaceuticals like Johnson & Johnson and Novartis, bringing enriched industrial experience and superb academic expertise.

Currently, TCRCure has over 9000 m2 GMP-standard factory and laboratory and is conducting virus and cell production for translational clinical research, and phase I/II clinical trial synchronously in the US and China. Since establishment, TCRCure has gained tremendous popularity among venture capital institutions and international giant pharmaceuticals and completed financing around 100 million US dollar. The company plans to finish IPO in 2 years and further commercialize its research pipelines.