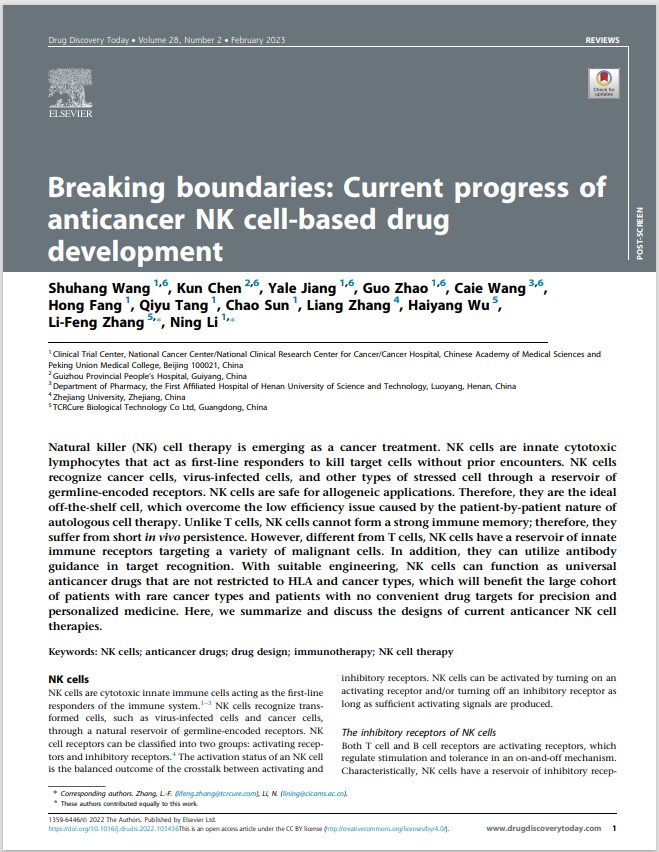 Highlights
•

NK cells are safe in allogeneic applications and therefore are ideal off-the-shelf drugs.

•

NK cell-based therapeutics have shown satisfying safety profiles and promising efficiency in cancer treatment.

•

NK cells possess a reservoir of innate immune receptors targeting various types of cancer cells.

•

With proper engineering, NK cells can function as the universal anti-cancer drugs that are not restricted to HLA and cancer types.
Breaking boundaries: Current progress of anticancer NK cell-based drug development - ScienceDirect