GMP certified Guangdong manufacturing site construction launched
On May 24, 2019, TCRCure's Guangdong manufacturing site, which includes GMP certified cell production facilities, office space, and labs for quality assurance, research and development, launched construction in Guangdong Medical Valley. This facility will encompass 5,100 square meters, with plans to be completed and operational by the end of 2019.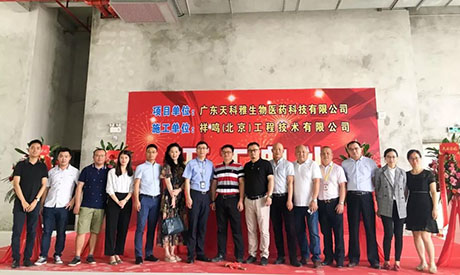 Thank you for coming to TCRCure, if you have the intention of cooperation, please leave us a message or use the following ways to contact us, and to provide you with the most sincere professional services, thank you.
No.101 5-10-2 Cuibo Road, Chunhui Street,Dadukou District, Chongqing